Where is the Idiot Today?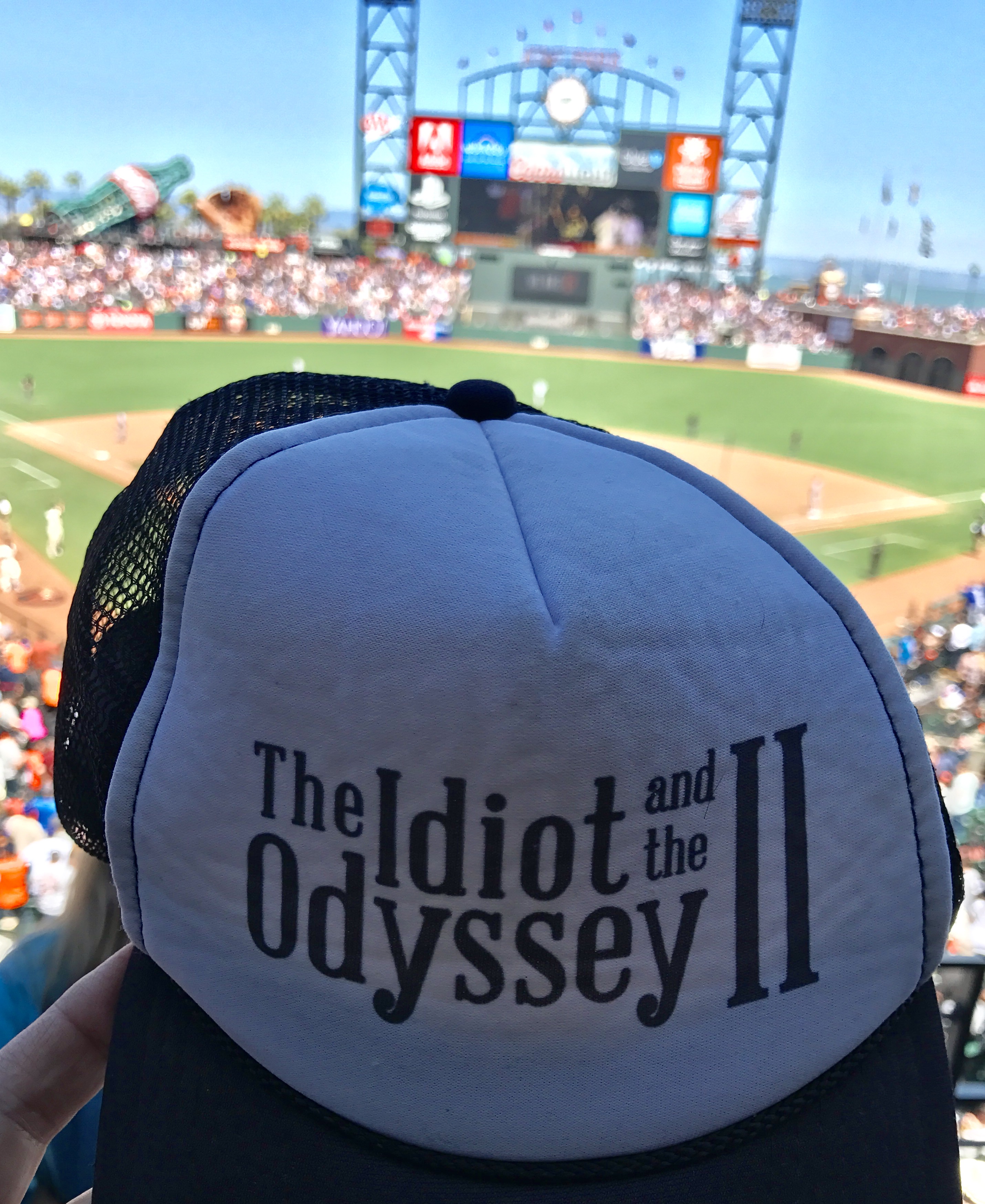 Getting "The Idiot and The Odyssey II" baseball cap some promo TV time during a San Francisco Giants baseball game. Read more
Read More »
Follow The Idiot
It was worth walking 6,457 kilometers around the Mediterranean Sea just to discover the glorious "floating" Charleston restaurant and bathing complex in Mondello, Sicily.
Created in the late 1920s, a recent renovation has made the Charleston look as spiffy as new.
I was so excited to stumble onto it about fifteen kilometers out Read more