Where is the Idiot Today?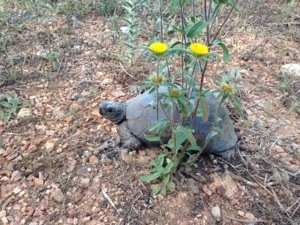 Writing a fable entitled The Tortoise and Le MedTrekker near Torba, Turkey.
Read more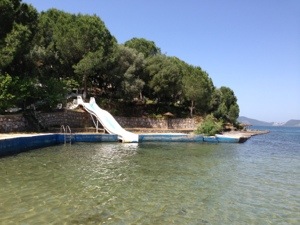 Playing on a seaside waterslide near Güllük, Turkey.
Read more
Read More »
Follow The Idiot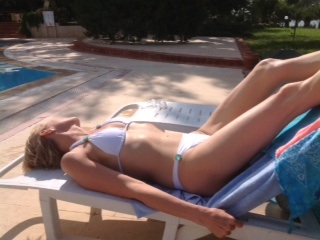 We all know the ingredients and benefits of the much-touted Mediterranean diet that emphasizes plant-based foods, olive oil, herbs and grilled fish.
Here, in just a few photos, is what it looks like as I MedTrek around the Mediterranean this month.
For additional information about the Mediterranean Diet buy a copy of The Idiot and the Odyssey II: Myth, Madness and Magic on the Mediterranean @ www.idiotandodyssey.com
Photos: Joel Stratte-McClure